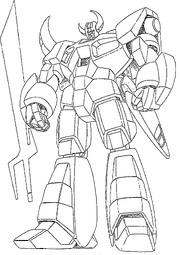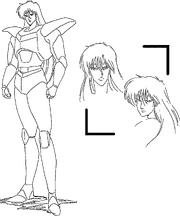 Garudi (played by Yōsuke Akimoto [evil], Show Hayami [good])
Gyandlar martial artist. Underneath his giant robot exterior is Rom's long-lost older brother, Guardi Stol, who has been brainwashed. Carries the sword Nagase (流星 Shooting Star). He uses a dark sword technique called Tenku Ankoku Ken (天空暗黒剣).
Ad blocker interference detected!
Wikia is a free-to-use site that makes money from advertising. We have a modified experience for viewers using ad blockers

Wikia is not accessible if you've made further modifications. Remove the custom ad blocker rule(s) and the page will load as expected.