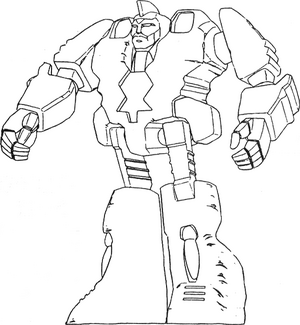 Name: Devil Rock (ガイガーロック)
Number: MRGR-1
Height: 2.1 m
Weight: 1.05 t
Hardness: 12
Weapons: Club Deal, Beta Beam, Cosmo Kenpō, Corrosive Gas
Transformation: Space Rock
Voices: Shūichi Ikeda (Clay, ep 20), Hideyuki Umezu (ep 21), Kenichi Ono (ep 22), Taro Arakawa (eps 28, 30)
Ad blocker interference detected!
Wikia is a free-to-use site that makes money from advertising. We have a modified experience for viewers using ad blockers

Wikia is not accessible if you've made further modifications. Remove the custom ad blocker rule(s) and the page will load as expected.